League 1, pegs 15 to 28
| Name | Draw | Weight |
| --- | --- | --- |
| G. Archer | 18 | 90 - 00 |
| K. Fryatt | 19 | 47 - 10 |
| J. Kerry | 25 | 42 - 04 |
| K. Densham | 16 | 40 - 11 |
| A. Norfolk | 15 | 40 - 05 |
| R. Bell | 22 | 25 - 14 |
| N. Milnes | 27 | 25 - 08 |
| K. Sanders | 23 | 22 - 13 |
| A. Archer | 28 | 21 - 08 |
| J. Taylor | 21 | 18 - 01 |
| A. Mulligan | 24 | 15 - 00 |
| T. Naulls | 26 | 12 - 14 |
| E. Clay | 20 | 09 - 05 |
| R. Burton | 17 | DNW |
League 2, pegs 8-14, 29-35
| Name | Draw | Weight |
| --- | --- | --- |
| G. Vause | 11 | 35 - 12 |
| T. Hague | 12 | 29 - 14 |
| G. Cairns | 8 | 27 - 07 |
| B. Pickersgill | 35 | 22 - 01 |
| P. Jarvis | 34 | 19 - 08 |
| P. Hirst | 13 | 16 - 13 |
| B. Bell | 32 | 16 - 12 |
| P. Skidmore | 10 | 16 - 06 |
| P. Gothard | 31 | 14 - 08 |
| W. Mountain | 30 | 13 - 01 |
| D. Lemmon | 9 | 10 - 12 |
| T. Poole | 14 | 06 - 06 |
| J. Leek | 29 | DNW |
| P. Mountain | 33 | DNW |
| | | |
| Overall Pairs (Top 6 paid) | Total Weight | |
| 1. D. Lemmon & G. Archer | 100 - 12 | |
| 2. G. Vause & J. Kerry | 78 - 00 | |
| 3. B. Bell & K. Fryatt | 64 - 06 | |
| 4. W. Mountain & A. Norfolk | 53 - 06 | |
| 5. G. Cairns & R. Bell | 53 - 05 | |
| 6. T. Hague & J. Taylor | 47 - 15 | |
| 7. T. Poole & K. Densham | 47 - 01 | |
| 8. P. Hirst & N. Milnes | 42 - 05 | |
| 8. P. Jarvis & K. Sanders | 42 - 05 | |
| 10. B. Pickersgill & T. Naulls | 34 - 15 | |
| 11. P. Skidmore & A. Mulligan | 31 - 06 | |
| 12. P. Gothard & E. Clay | 23 - 13 | |
| 13. P. Mountain & A. Archer | 21 - 08 | |
| 14. J. Leek & R. Burton | D.N.W. | |
Man in the middle is Peter Jarvis, club vice-chairman, doing the prize giving.
Winners: Dennis Lemmon and Glenn Archer.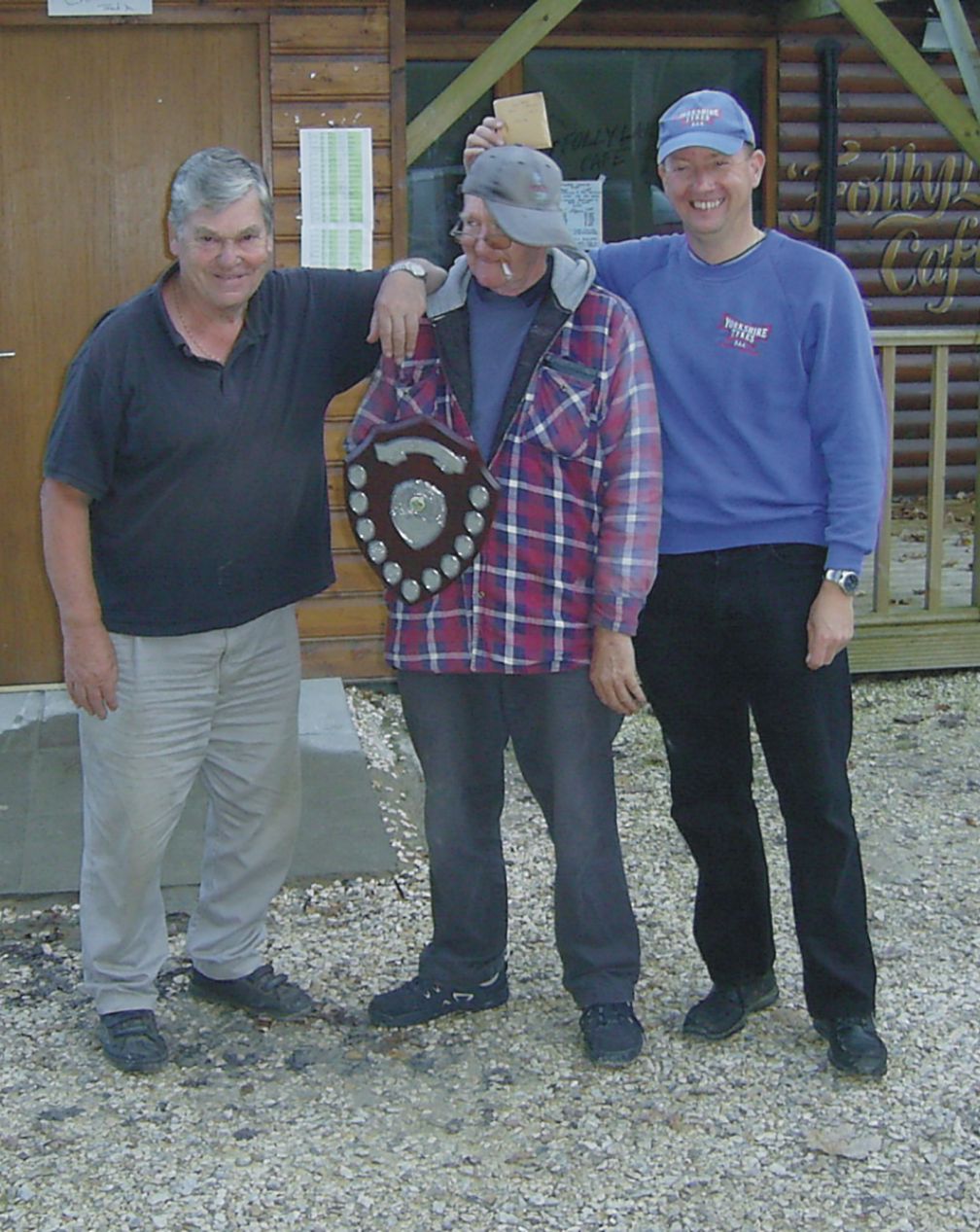 2nd Place: Geoff Vause and John Kerry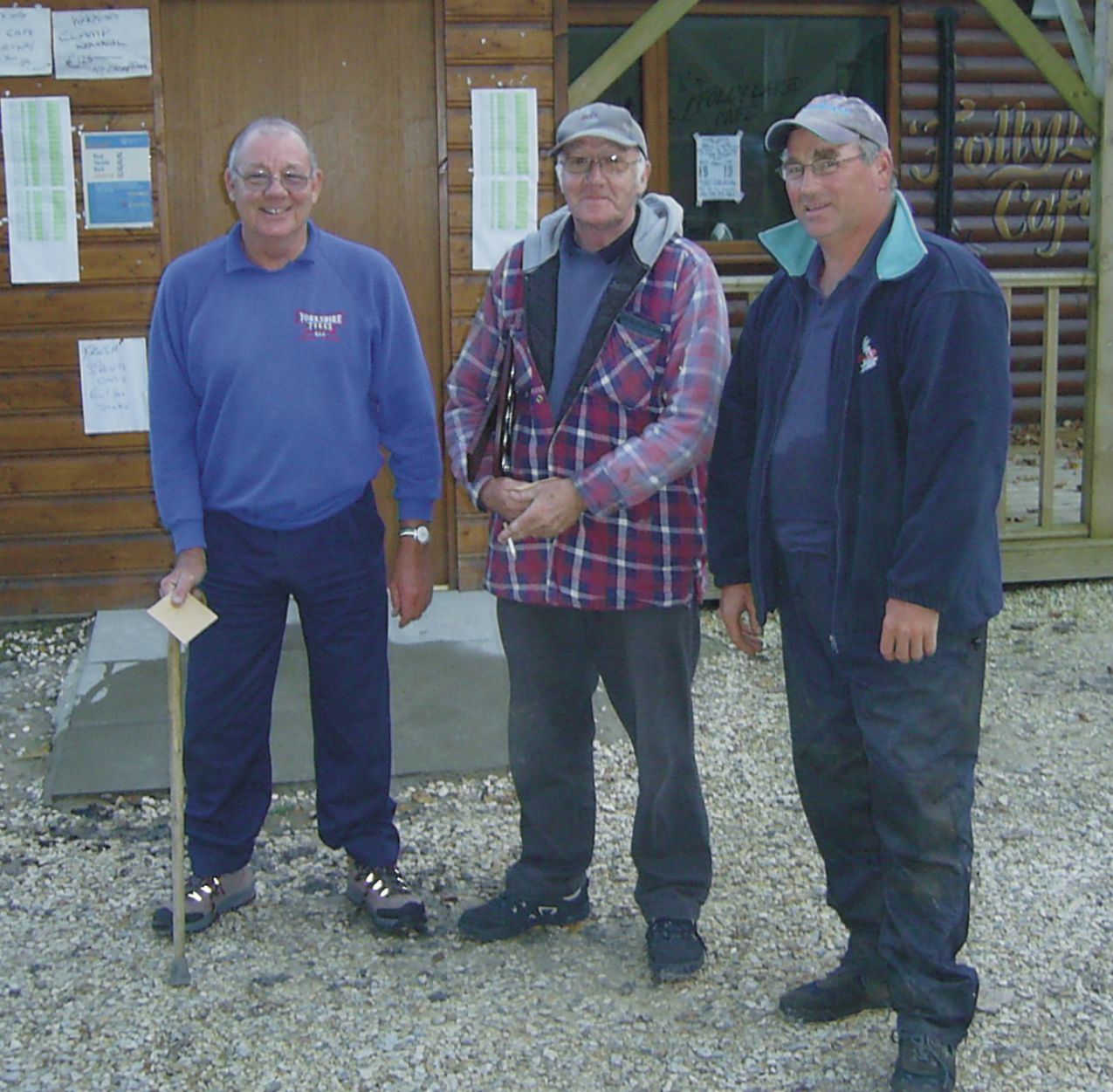 3rd Place: Keith Fryatt and Barry Bell.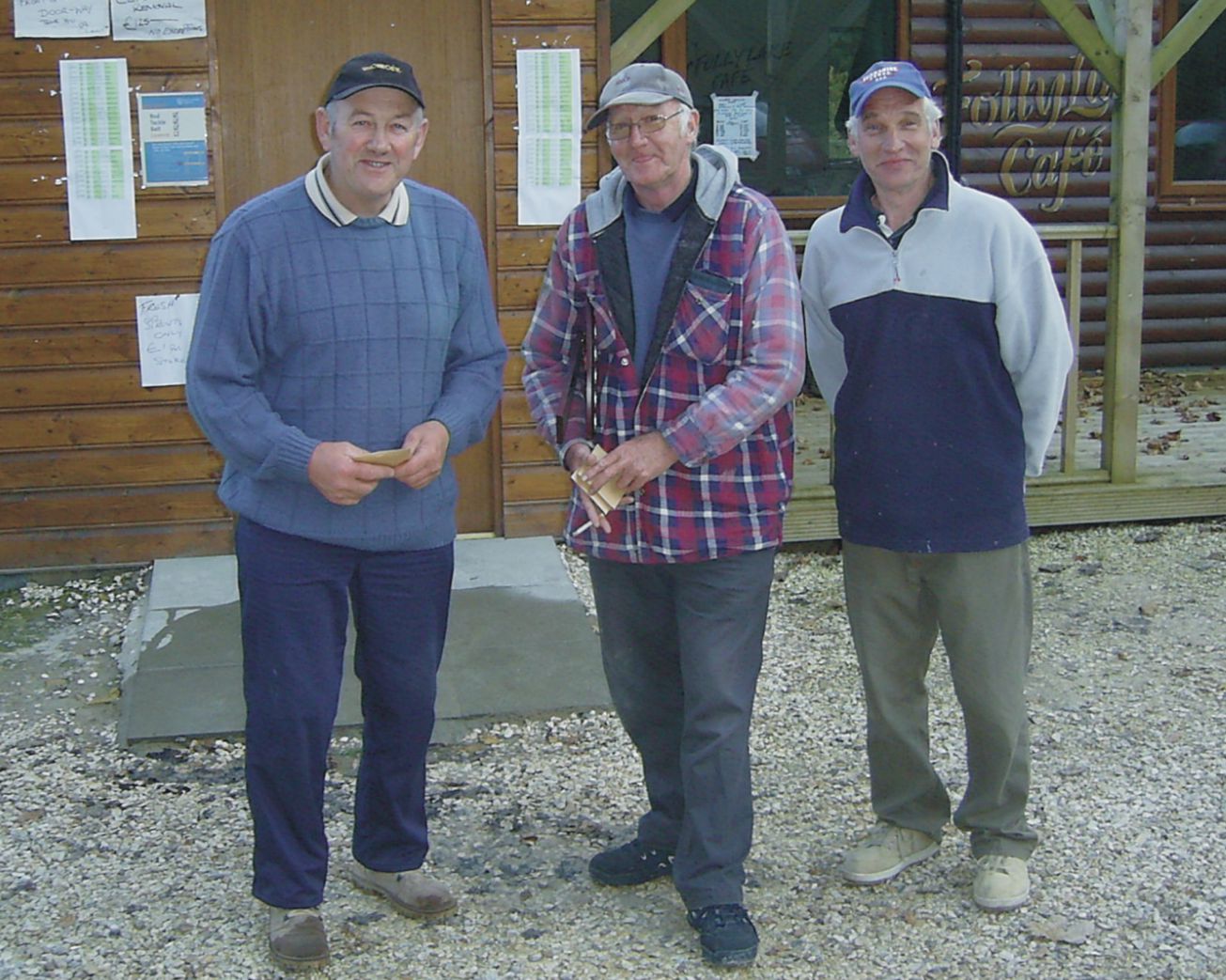 4th Place: Alan Norfolk & Wayne Mountain.
Missing in Action.
5th Place: Rita Bell & George Cairns.